Home
Properties for Sale
Land for Sale
Boats and Equipment for Sale
Long Term Rentals
Our Projects
Commercial Properties
Newsletter
Contact Us
---
Aruba Villa Rentals
---

Welcome to the Absolute Aruba Real Estate Website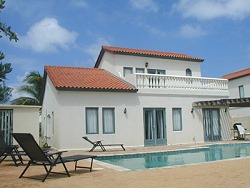 Picture yourself at your own private pool or on your balcony with the best views over the island... Let us help you find your dream!

We represent most major developments on Aruba. There are many new projects being developed on Aruba, let us help you select what is right for you.

Absolute Real Estate is Aruba's fastest growing real estate company! We can offer professional and personalized service in all types of real estate:

We offer professional and personalized service in:

Home Sales
House & Apartments Rentals
Commercial Real Estate: Sales & Rentals
Condos, Land & Villas
Stores & Offices
New Real Estate Developments
Real Estate Property Management and more!
Our creative staff won't stop until we find what you are looking for!
[ Home ] [ Properties for Sale ] [ Land for Sale ] [ Long Term Rentals ]
[ Commercial Properties [ Contact Us ]